Art, activism and authoritarian personality: Jonas Mekas, The Brig, and Film and/as Performance A lecture by Andrew V. Uroskie – Live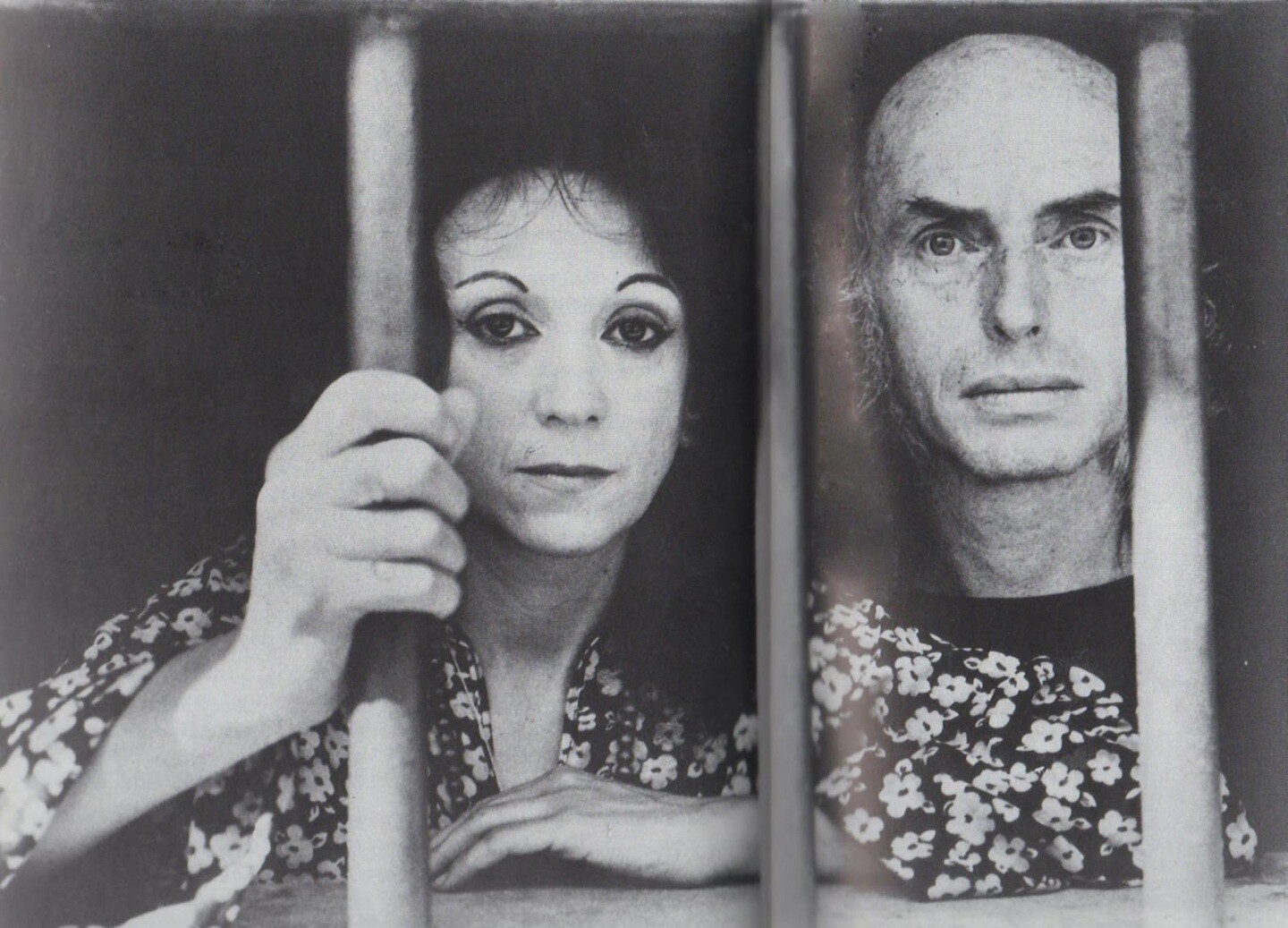 Art, activism and authoritarian personality: Jonas Mekas, The Brickand Film and/as Performance
A lecture by Andrew V. Uroskie

Free entry; first come, first served
Livestream on this page and on e-flux.com/live
e-flux projection room

172 Classon Avenue

Brooklyn, NY 11205
UNITED STATES
Join us on Tuesday, May 10 at 7 p.m. in the e-flux screening room for Art, activism and authoritarian personality: Jonas Mekas, The Brickand Film and/as Performancea lesson Andrew V. Uroskie.
Art, activism and authoritarian personality inaugurated The film beyond the film: art and the moving imagea series of monthly lectures at e-flux Screening Room by scholars whose work has shaped discourse at the intersection of modern/contemporary art and film, and which focus on the histories of artists' films, in situating them within aesthetic, political, and economic contexts.
The conference follows the screening of Jonas Mekas, The Brick (1964) on April 21, introduced by Uroskie and organized as a prologue to his e-flux Screening Room lecture.
Art, activism and authoritarian personality: Jonas Mekas, The Brickand Film and/as Performance
Andrew V. Uroskie
I wanted to undermine certain myths and mystifications of Truth cinema: What is truth in cinema? In a sense, The Brick becomes an essay in film criticism.
—Jonas Mekas
Since their origins in the 1960s and 1970s, the academic disciplines of film and performance studies have tended to be carefully demarcated from that of art history. But the early life and work of Mekas were dominated by the complex intersections that occurred historically between these three supposedly distinct, yet parallel realms. Despite the many criticisms that have been produced of Mekas, this interdisciplinary dimension of his life and work – and correlatively, this crucial dimension of New American Cinema itself – has been underrepresented. Recognizing these complex intersections, these historical and theoretical cross-fertilizations, can help us reconceptualize the genealogies of contemporary practice outside of our artificially imposed disciplinary silos.
Beyond a strictly cinematic context, this talk locates Mekas' work as a critic, filmmaker, and institution-builder, on the threshold of the cinematic – where it overflows and inflects into a larger, more encompassing context. the emergence of theatricality and performativity in this vital first period of elaboration. The New American Cinema Group will take root in a scene in downtown New York where new performative models have recently proliferated: de Cage and the Cunningham Dance Company, the Happenings and Fluxus, the Judson Dance Theater, and above all, the radical Living Theater of Judith Malina and Julien Beck. Established in 1947, the same year as Amos Vogel's groundbreaking Cinema 16 program, the 1950s Living Theater hosted not just theatrical productions, but also poetry readings, experimental film screenings and political activism. . It was also something of a home for Mekas, as his ideas about film and the arts grew and changed over the decade.
The conversation begins with Mekas instigating one last illegal performance of the Living Theater play The Brick (filmed by Mekas in 1964, first staged in 1963) after its theatrical release was shut down by the police. The Brick was a harrowing anti-authoritarian work whose violence was not seen, but strongly felt by its audience. Narrating the real-life experience of an American military prisoner in Japan during the Korean War, the Living Theater saw it not as a work about a distant time or place, but as an exploration of "The Overbearing Personality" (Adorno, et al., 1950) as was clearly evident in contemporary American culture.
I relate Mekas' filming of this work – and Hirsh's Storm filming of Mekas' filming – in terms of intentionally mediated and reduplicative performance models that the Living Theater had developed with The connection (1959), and the significance that Shirley Clarke's film of that play had had on Mekas' conception of new American cinema more generally. It considers the broader field of theater and performance of this period to investigate its historical and theoretical significance for Mekas' development of a new conception of aesthetic criticism and exhibition.
By situating Mekas and the new American cinema in this larger context, we are better able to see performative models of filmmaking and exhibition – Warhol's Factory, for example, but more generally the performance-based models of intermedia installation and expanded cinema – not as aberrations of an essentially cinematographic practice, but as extensions of a rich and sustained dialogue between experimental film and performance, both seeking to radically reconfigure the institutions of artistic production, exhibition and of the viewer through an interweaving of art and life, the work of artistic creation and political resistance, and the communities from which they both originate and, in turn, influence.
For more information, contact [email protected]