Barry McGee 'Everyday Sunrise' Perrotin Seoul Art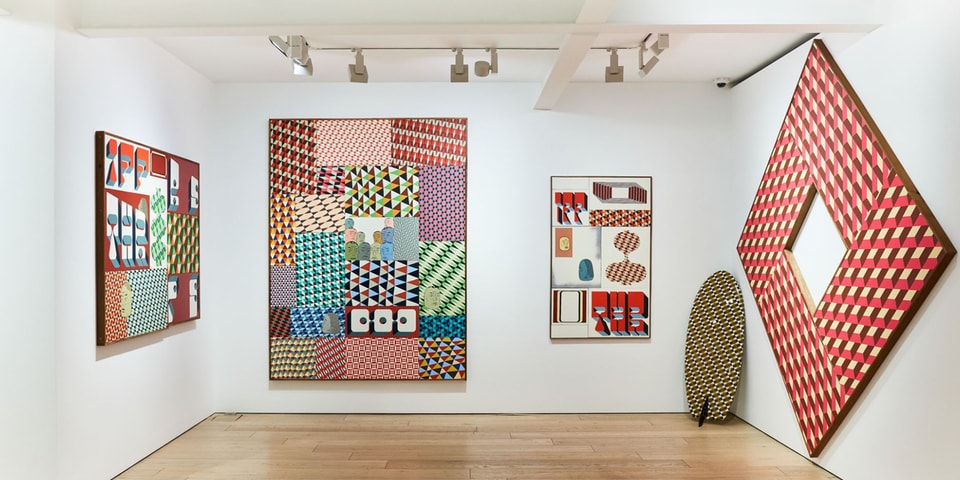 Perrotin has been active in the Korean capital, having recently announced a second location in Seoul, as well as a host of important exhibitions to follow. Barry McGee is the latest artist to take over the space and his penchant for experimentation is on full display.
Interestingly, McGee is a student of history, yet unaware of much of the standards set forth in art history. Thanks to his work, you can exploit a multitude of typographic styles hovering over an array of mind-blowing textures. "If his imagery comes from the past, his techniques come from the future," wrote Lawrence R. Rinder, director emeritus of the UC Berkeley Art Museum and Pacific Film Archive (BAMPFA) in an essay that bears the same name as the exhibit.
Mapped through the gallery, Sunrise every day features a series of installations, ceramic sculptures and a custom surfboard that encompass McGee's wide-ranging interests. "I always knew going from wall to canvas was not the right translation for me. Given an entire wall inside, I could work endlessly. Given a single sheet of paper, I would be stuck indefinitely. With a space like this […] I could go on forever," the artist said in a statement.
The exhibit opened last week and will be on display in Perrotin until September 8.
To learn more about art, Erin D. Garcia returns to Tokyo in super silhouette.
Perrotin
5 Palpan-gils,
Palpan-dong, Jongno-gu,
Seoul, South Korea