BTS star Jungkook's long sleeve tattoo finally sees the light of day and it will leave you in shock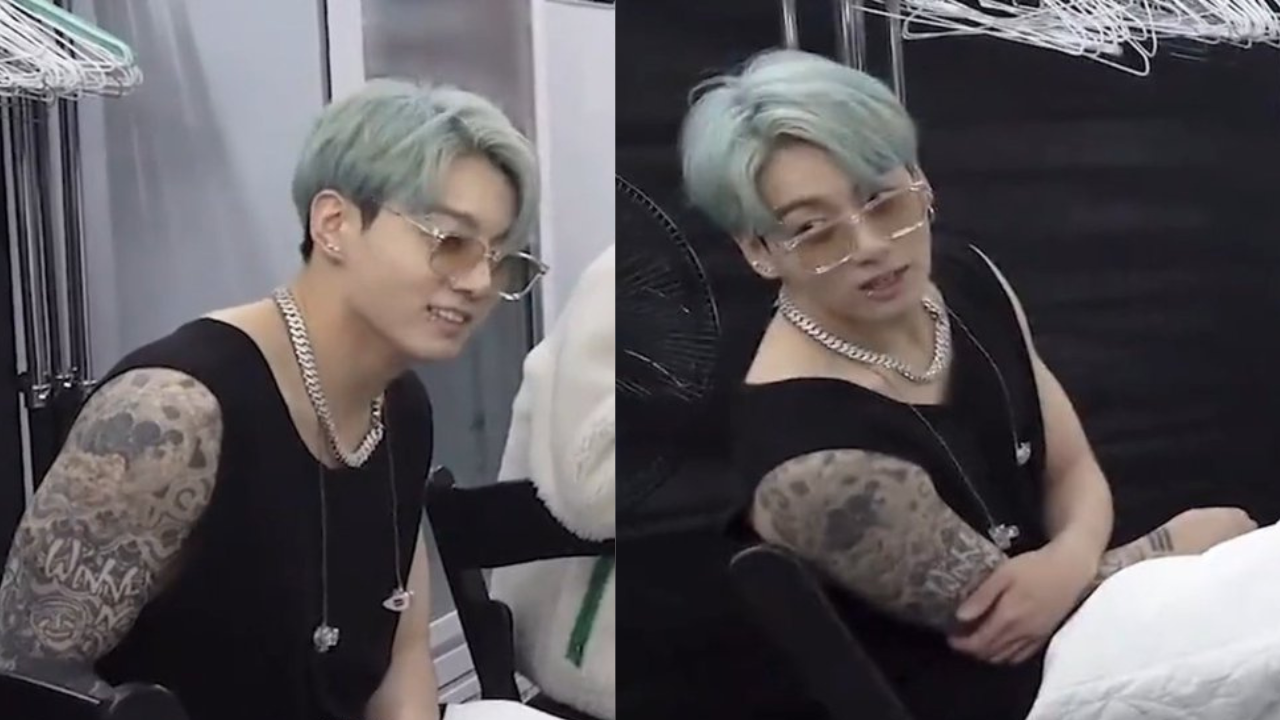 ARMY, you might want to sit down for this one! Remember how over the years we only managed to take a look at Jungkook's gorgeous sleeve tattoo? Well, it seems today is your lucky day because the golden maknae had no inhibitions about flaunting his full arm tattoo for the world to see.
Going back a bit, Jungkook's tattoos have been a source of fascination for many fans around the world. Ever since he started filling his sleeve, he keeps them secret, only showing parts of them on rare occasions.
But, thanks to BTS' Memories 2021 DVD, it looks like the singer has bared it all to the world. If you thought JK's rocking mint hair was going to be the highlight of 2021, then rest assured, the full sight of his full arm tattoo will hit you like a wrecking wall.
No, we are not inventing anything! Looking like a million bucks in his tank top, Jungkook not only left his ardent fans gasping with his muscles, but his sleeve tattoo finally came to life in all its glory.
Although we all knew that Jungkook has a bit of an artistic bone, it certainly shows in his body art. If you haven't had time to check out JK's viral moment yet, here we go:
Shell-shocked at the art, aren't you? And that's how you shut down the internet!
Looking absolutely fire in his rugged look, with his tattoos on full display, we can say with certainty that ARMY might need a few working days to get over this new surprise. How much do you love Jungkook showing off his flawless body art? Let us know