Camp Fire survivors attend Chico antique fair to help with recovery process | News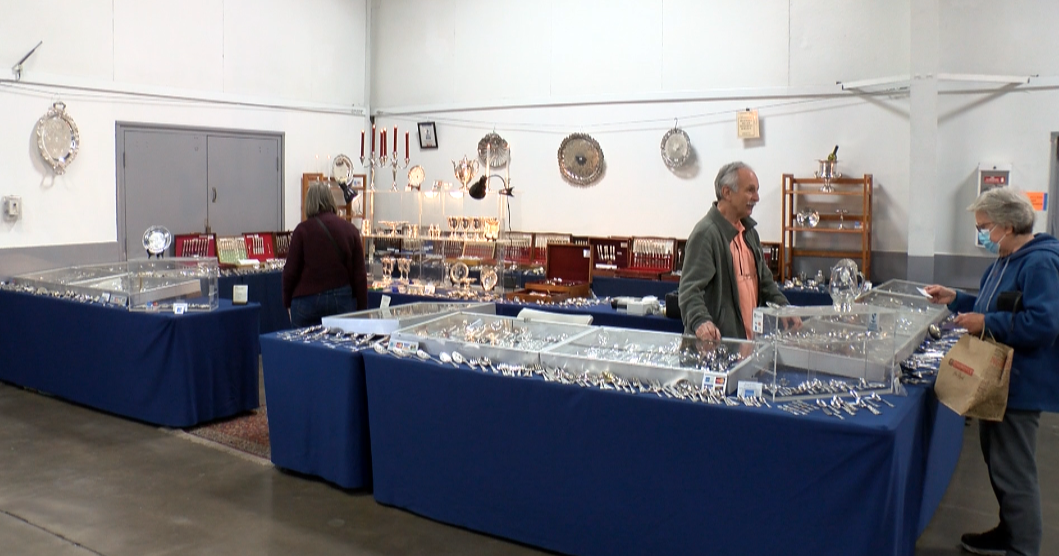 CHICO, Calif. – Chico's antique fair has seen hundreds of people over the past three days after last year's event was canceled due to the pandemic. As the event heats up, the show helps Camp Fire survivors recover.
Several Camp Fire survivors said that some of the most significant things they lost were their antiques and things passed down from generation to generation in their families.
One woman said just being at the show on Sunday reminded her of all the good times with these lost items.
"That was probably the most meaningful, seeing all the antiques. I had a lot of jewelry from my grandmother and it's all gone. Seeing the jewelry here is awesome," Camp Fire survivor Dixie Helberg.
Helberg, who lost her home in the campfire, said the event meant a lot to her since so many others have experienced the same tragedy.
" How touching. It touches our hearts and we are blessed to be able to share with people and I feel the same when I hear someone going through the same thing. I know exactly what they're going through and how it's going to affect them later in life," Helberg said.
Many vendors were also Camp Fire survivors. A man said he felt lucky to still be here today with his antiques after losing his house.
"Fortunately, we had an antique show in the Bay Area. Our van that houses the money, most of the stuff you see here for the show was in the van and we were able to get it out," Maxwell Silver Matching Service owner Thomas Maxwell said.
A vendor said it would be their last show as they had lost over 40% of their inventory in the campfire. They say community support was overwhelming after the fire.
"Everything was fine until the fire hit Paradise. We were in a store in Paradise, Treasure in Paradise was the name of it. It got caught up in the fire and we lost all our inventory there, which kind of changed the whole thing," Carol's Collectibles owner Norm Mills said.
The Twin Bridges organizing team said they plan to hold this event for many years and already have the same dates planned for next year.
The event took place inside the Silver Dollar Fair Grounds. Booths were placed far apart and free masks were handed out to people who wanted to wear one.