Here's the origin of the antique quilt Rocky wore to the Met Gala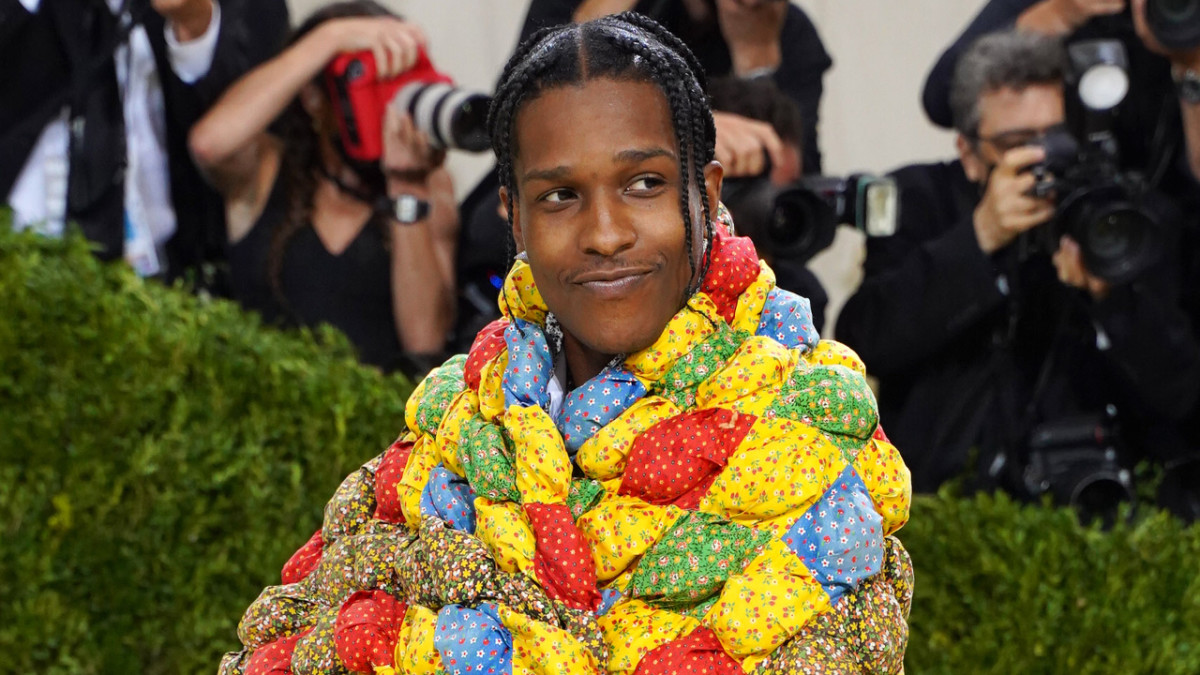 Without a doubt, ASAP Rocky had one of the most memorable looks at this year's Met Gala, bringing the story of a handcrafted quilt to life by wearing it at the annual fundraising event. . And now we have a much more in-depth breakdown of the quilt's touching journey to international fame.
In recent days, Instagram user @books_n_babies has opened up about her personal connection to the piece Rocky wore, saying in a post that her great-grandmother's quilt was donated "to a store in 'antiques / second hand' some time ago. When she saw the photos from the Met Gala earlier this month, the woman added, she "instantly realized" that the quilt had to be the same.
"I read the [Vogue] article about the designer finding the quilt in Southern California and with his office not so far from us in Venice, California, I asked my mom to get the pictures of it on our old bed, " she said, adding that it "looks like great grandmother Mary went to the [Met Gala]. "
Indeed, the recent Vogue The article mentioned here provided an overview of Eli Russell Linnetz's custom piece, which incorporated what was described as an "antique quilt" found at a thrift store. This quilt was then used as the basis for the Met Gala piece, with pieces of "personal resonance" also incorporated into the overall look.