Modern Renaissance: The post-pandemic world | Campus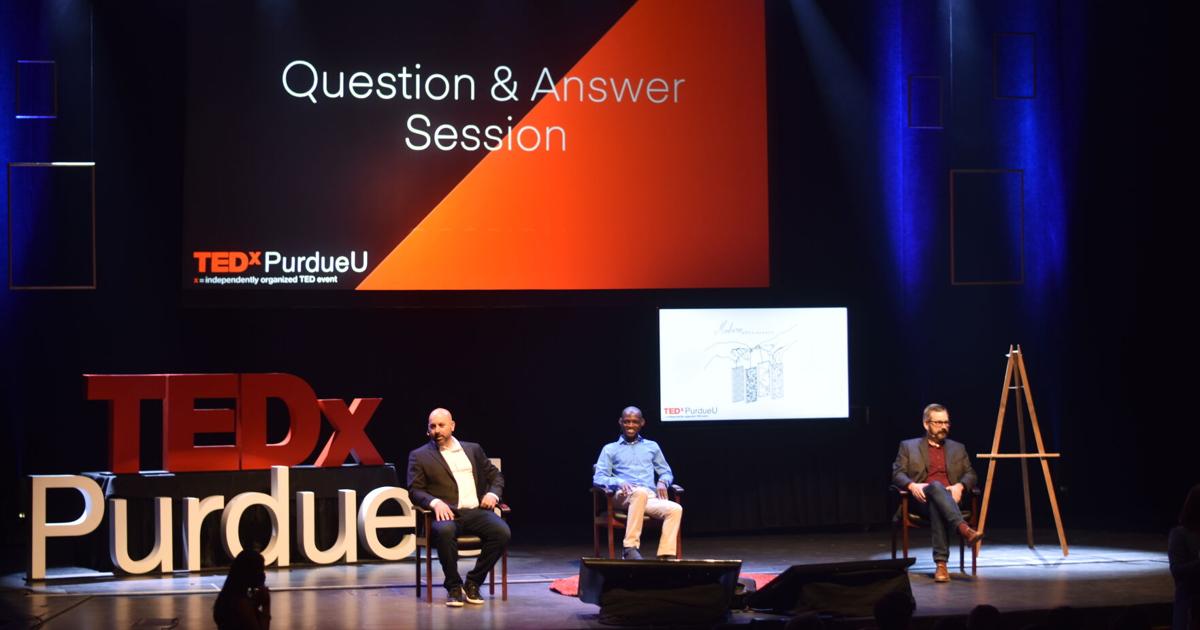 Five diverse speakers, five musical performances and hundreds of viewers later, TEDx Purdue concluded its event Saturday afternoon at the Loeb Playhouse.
The theme of this year's show was the Modern Renaissance. He explored the "dynamics of our social, cultural and political world after the pandemic, and how science, art, history and social justice will reemerge in its wake," according to the Purdue Convocations website.
Speakers covered a variety of topics ranging from engineering, leadership, architecture and business.
Demar Matthews
Demar Matthews is a Los Angeles-based architectural designer who received the 2020 Postgraduate Dissertation Award at Woodbury University for his project "Black Architecture: Unearthing the Black Aesthetic".
Matthews said many black neighborhoods "are not exemplary of (their) culture." The perception of neighborhoods is what people see on Google, he said.
"It shows the riots and the gangs," he said. "You don't see the beauty, you don't see the people in it."
Matthews said black architecture uses design to represent the people living in these communities and the history.
His journey into black architecture began when his Mexican girlfriend got excited after looking at houses on the side of a Los Angeles freeway because they reminded her of her home in Mexico.
"(She) considered colors, textures, tiles, materials, windows and style as identifiers to tell you about a predominantly Mexican neighborhood," he said. "There is architecture for them. They speak to the people who live and work here with beauty and kindness and always proud of the community.
Matthews said he wondered about the IDs that made him feel like he was in a black neighborhood, but he didn't see the same effect as his girlfriend.
"I was never shown any projects in black communities," he said. "I just felt like I was given all the tools to design for everyone's community besides my own.
"It just scared me, so I was going to dedicate my work to bettering my own community."
He said he believed that architecture and good design should not be reserved for the privileged.
"Every community deserves to be proud of the built environment around it, and the built environment around it should be based on people's cultures," Matthews said.
Janet Fouts
Janet Fouts is a human potential facilitator who helps her clients be self-aware, happier and more productive in their lives through mindfulness-based emotional intelligence workshops, according to booklets distributed to members of the public.
"After 25 years in technology, (Fouts) celebrates the shift to conscious, human-centered leadership in businesses of all kinds," reads the booklet.
For years, the work culture was "focused on results for the business, not on people's well-being," Fouts said. "People are now expressing their dissatisfaction with outdated work cultures and a desire to focus more on the human."
She said leaders need to figure out what their team needs to create a work culture that "nurtures and encourages our teams to be the best they can be." Plans must be made to manage stress and ensure a supportive environment filled with compassion and understanding.
"Let's work to care for each other with compassion, kindness and a sincere wish that everyone is healthy and happy."
David Mitroff
David Mitroff is a business growth strategist and instructor in entrepreneurship and marketing at UC Berkeley. His speech revolved around the idea of ​​adopting a leadership mindset.
Mitroff said leaders shouldn't focus on things they can't control.
"You have to be ready to seize opportunities so you can create opportunities," he said. "If you focus on things you can't control, you don't prepare for opportunities of having to focus on what you can control."
People believe that luck is "a force that makes good things happen without doing anything", but he said it takes action to create luck.
"Has anyone ever won the lottery ticket without buying the ticket," he said. "You have to create luck.
"Take action. Start thinking like a leader and create small changes in your life to take big actions in your life.