Music City Antique Automobile Club donates to 2 local charities | WLife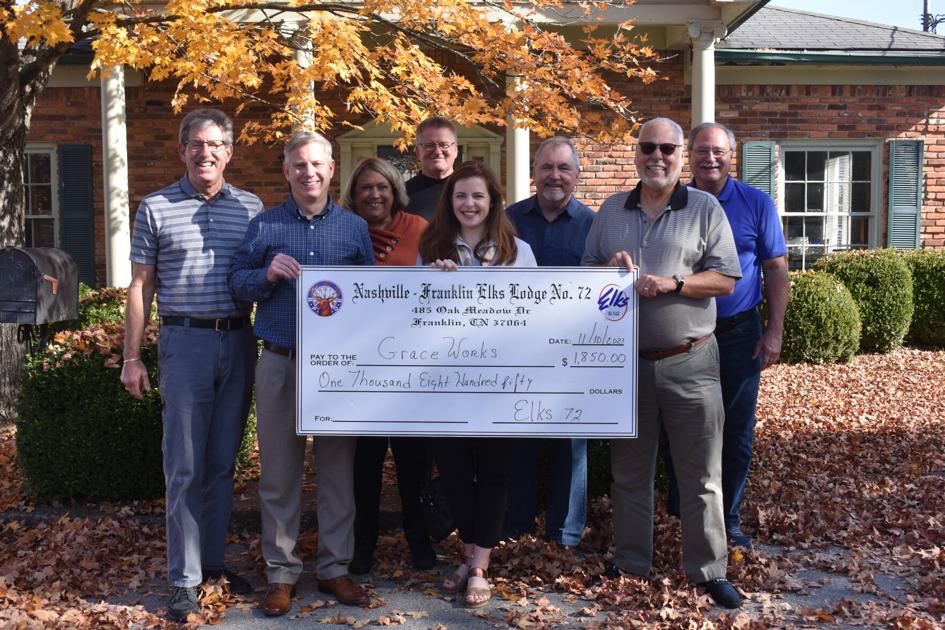 Two local charities were the recipients of the recent Music City Antique Automobile Club car show fundraiser, held at Elks Lodge # 72 in Franklin.
The annual "Spooks and Spokes" auto show was held on October 30 and, despite the rainy day, was able to raise $ 3,700, including $ 1,850 for the GraceWorks and One Generation Away departments, both based in Franklin.
"We were very pleased with the turnout, both with the cars entered and with the people who showed up to attend the event," said Paul Collins, event organizer. "It wasn't the best day for a car show, but people showed up and had a blast."
The annual event is held every year to raise money for local charities.
"The sole purpose of this show is to raise money for local charities. We have been doing this for over 20 years and have raised over $ 275,000, "said Richard Berg, MCAAC Treasurer.
Alicia Bell, GraceWorks communications director, said the organization has really enjoyed working with Elks Lodge and the auto club.
"They are really genuine partners and appreciate the work we do," she said. "They have a soft spot for what we do with our kids and our pantry. It is more than money, but a shared heart for the community. "
Elaine Whitney, chief operating officer and founder of One Generation Away, echoed those comments.
"We are very grateful to the auto show and the Elks [Lodge]because it will help us buy food for those who need it and fight hunger, "she said. "It's a real partnership; they are excellent community partners.