Packaging, process and progress: it's all about culture, says Pakko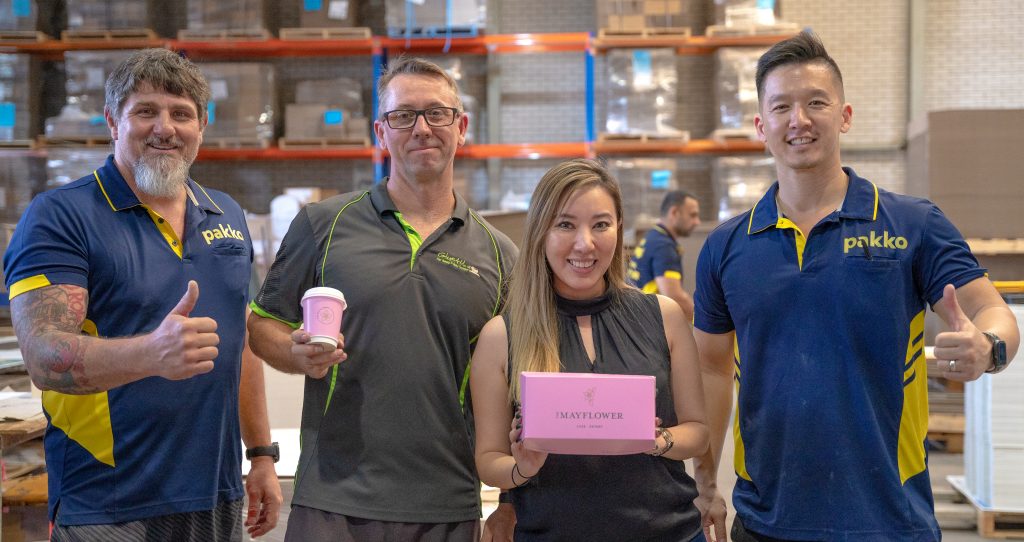 For the first story of the new @AuManufacturing We hear from Nina Nguyen, founder of award-winning custom packaging and printing company Pakko. By Brent Balinsky.
After a few small businesses ranging from marketing to beauty products to body art, Nina Nguyen moved north to join her parents in Queensland's Lockyer Valley in 2011.
Her parents vacationed there from the western suburbs of Sydney in 2008, fell in love with it and moved to become farmers.
Mom asked Nina if she could help her with the packaging, which didn't work well for strength or moisture resistance when transporting Asian vegetables.
"I said, 'Yes, of course. [Laughs.] How hard can it be to make a box? recalls Nguyen, who is now the founder and CEO of Pakko.
Nguyen founded The Box Company that year as an import operation, learned the intricacies of the packaging industry, and went into manufacturing with the printing and packaging business. personalized Pakko in 2017.
"Over the years I have had to deal with issues such as exchange rates, language barriers and delivery times; I had no control, and the whole thing really frustrated me," says Nguyen. @AuManufacturing.
"Why can't we do this here in Australia? And I'm like, 'Why aren't there any companies in Australia that can make this with no minimum order quantities and good lead times?'
His progress has since earned him accolades, including the Young Packaging Professional Award last year and a Telstra Best of Business Award (Progressing Australia category) last month.
Nguyen describes Pakko's origins as cautious, due to its novelty in manufacturing and its refusal to make brand-damaging mistakes. The Box Company was its first client, before winning a contract with a large anonymous telecommunications operator.
These days, the Geebung-based company is apparently thriving, focusing on the special needs of other small businesses, but with a few high-profile clients as well.
Nguyen estimates that around 30% of his market is in the pharmaceutical industry – which he focused on when the pandemic began in 2020 – with around 15-20% in the automotive sector, such as mechanical garages.
Pakko employs 25 people, about half of whom are women, with what Nguyen says is a very culturally diverse mix. She credits this – and hiring based on attitude rather than purely skills – as helping to provide new ideas and approaches.
According to Nguyen, it's also somewhat responsible for showing that a manufacturing workplace isn't the boring, uninteresting place some imagine.
"If you create a fun, engaging and inspiring environment… people will look at you completely differently and say, 'You know what? This company is very different from other manufacturing companies I know," she shares.
"Why? It's the culture and the people that come together to make it fun and to make it feel like, 'Yeah, I want to be here because I want to contribute because it's going to be meaningful to whoever touches the end product. .' That's my point of view, anyway.
Nguyen says Pakko's progressive environment has helped deliver its interactive design platform, which he described elsewhere as a first for the Australian packaging industry.
The web-based platform allows customers to customize their packaging online before ordering it, eliminating many back-and-forth communications and potential misunderstandings.
"Their interpretation to us as a manufacturer is completely different," says Nguyen.
"This [also] gives them this emotional journey of, 'Wow, I put my design in there. I selected the colors, uploaded my logo and I can see it. They are emotionally attached to it.
With the growth and recognition of the business, is there an ambition somewhere in the background to become the next Visy or Amcor?
Like any entrepreneur, Nguyen says it's exciting to build a large-scale business, but his heart is keeping production in Australia and staying close to local startups and growing businesses.
"As you get bigger, you have bigger overhead, you have bigger turnover…and then you're like, 'Is it worth it?' And for me, I care. I care about small businesses because I know what it's like: it's hard to get 50 custom boxes made – no one will look at you because it's such a small order," says Nguyen.
"We're trying to find that little niche market, which works for us and for the growth of the business. And I guess when we help these small businesses in their early stages, what happens is that as they grow, you grow with them.
Photo: Nina Nguyen (second from right) and her team members. (Pakko)
The editorial series from @AuManufacturing, Packaging, process and unfolding, is brought to you with the support of SMC Company.
Subscribe for free to our @AuManufacturing newsletter here.