Scavenger Hunt: Zonta Antique Show and Sale opens Friday in Longview | Local News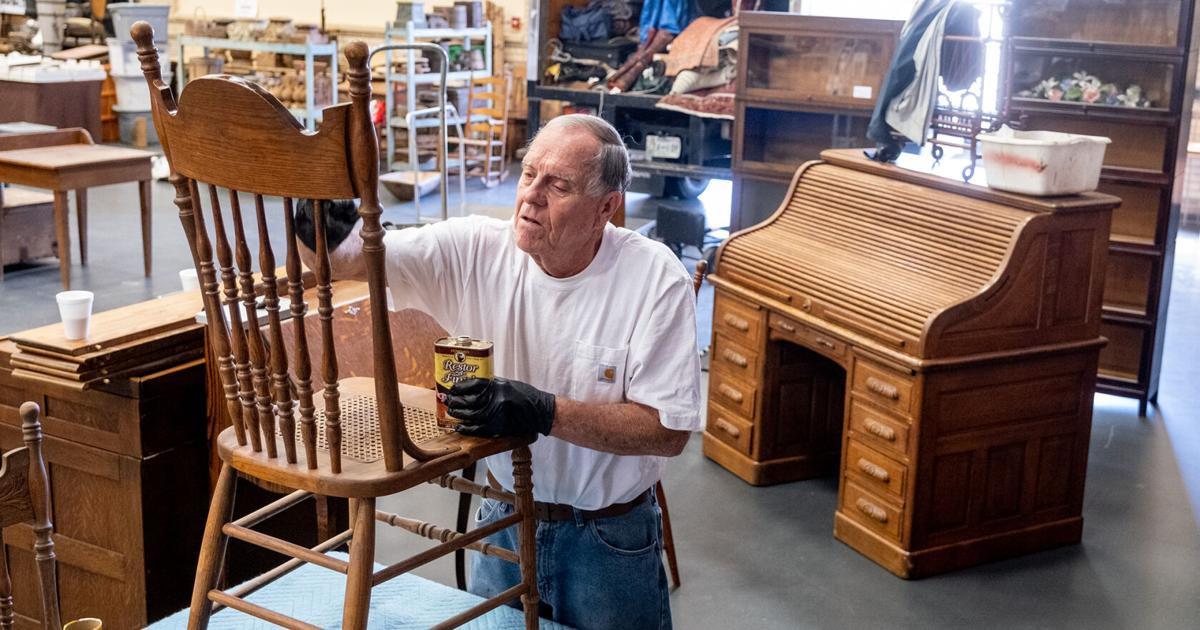 Looking for a great deal this weekend or a great slice of pie?
The 47th Annual Zonta Antique Show and Sale sponsored by the Zonta Club of Greater East Texas returns Friday through Sunday at the Maude Cobb Convention and Activity Center in Longview. Exhibitors from across Texas and beyond will fill the 40,000 square foot facility.
And don't forget the tea room and pie bar, which Exhibitor Manager Ashley Norris says have gained something of a notoriety with attendees.
"The show is actually known for the pie bar because it has a wonderful variety of pies, and they're really good," she said.
She added that in addition to pies and other giveaways, the Zonta Club of Greater East Texas will also be giving away cupcakes.
David and LaRue McAllister traveled from Cape Girardeau, Missouri, to sell a variety of antique advertisements at this weekend's show – everything from coffee and spices to tobacco and more.
The McAllisters' stand also sells salt-glaze pottery, with David McAllister explaining that grocery stores in the 1920s used to give pottery to customers who made certain purchases, such as a bag of flour.
The couple said they had been attending antique shows for seven years, but this was their first time at the Longview show.
LaRue McAllister said they hope to preserve the story as they grow older and often help educate children who don't know what some of the objects are.
Shelba Johnson, another exhibitor, has owned Royal Passage Antiques and Gift in Tyler since 1991.
She said she's been coming to the Longview show as a patron for as long as she can remember, and 2021 was her first attendance as a dealer.
Although she said last year's turnout was good, she expects this year to be even better.
Johnson said that before the COVID-19 pandemic, she traveled to Europe twice a year to purchase merchandise for her boutique.
"My business name is Royal Passage because I wanted it to point to things everywhere," she said.
Johnson exhibits products from around the world, including France, England, Japan, Italy, China, Germany, Belgium and Switzerland. She sells everything from hand-carved wooden sculptures to vases, plates, serving platters and more.
Norris said that despite last year's show being postponed from its usual March date to June, he still had plenty of customers.
"Customers have been really supportive of exhibitors so most of them are back this time, which is a testament to how Longview has supported the show," she said.
The show runs from 10 a.m. to 5 p.m. Friday and Saturday and 11 a.m. to 4 p.m. Sunday at Maude Cobb.
Tickets are $10 for weekends and $5 for Sundays only.