Shanghai establishes center and exhibition for art and antique trade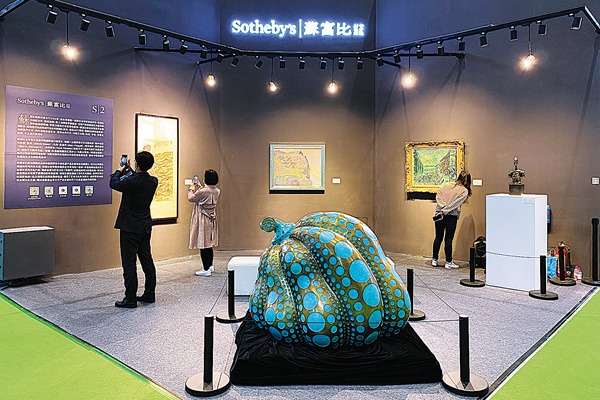 On March 2, Shanghai announced the official establishment of the Shanghai International Antiques and Fine Art Trade Center. The move marks the city's latest step towards its goal of becoming an international trade hub for the sector.
Fang Shizhong, head of the municipal administration for culture and tourism, said that starting from this year, an international trade exhibition on cultural relics and works of art in China will be held every year from 26 to 28 October at the Pudong Museum of Art. It will be the only official international scholarship for fine art and cultural relics in China.
The city is also committed to promoting duty-free sales of art and cultural relics at the China International Import Expo every year, as well as accelerating legislation on the art and antiques market. .
In 2021, exhibitors of the fourth CIIE were allowed to bring five cultural relics without paying taxes. The CIIE displayed, for the first time, 178 works of art and antiquities – with a combined value of 2.3 billion yuan ($363.74 million) – from 11 countries and regions. Forty-one items with a total value of 760 million yuan were sold at the event.
This year, the CIIE will, for the first time, set up an exhibition area dedicated to art and antiques to further facilitate such sales, according to Fang.
Shanghai, which has 78 auction houses specializing in the antiques trade, has always been China's most dynamic art market. In 2020, the State Administration of Cultural Heritage launched a series of pilot operations in Shanghai regarding the administration of antiquities exhibition, trade and appraisal.
The new policy allowed international auction houses to feature and sell works by Western masters such as Pablo Picasso, Marc Chagall and Salvador Dali.