Thomas Demand: Mirror without memory / Spiritual work: duration, difficulty and affect – Announcements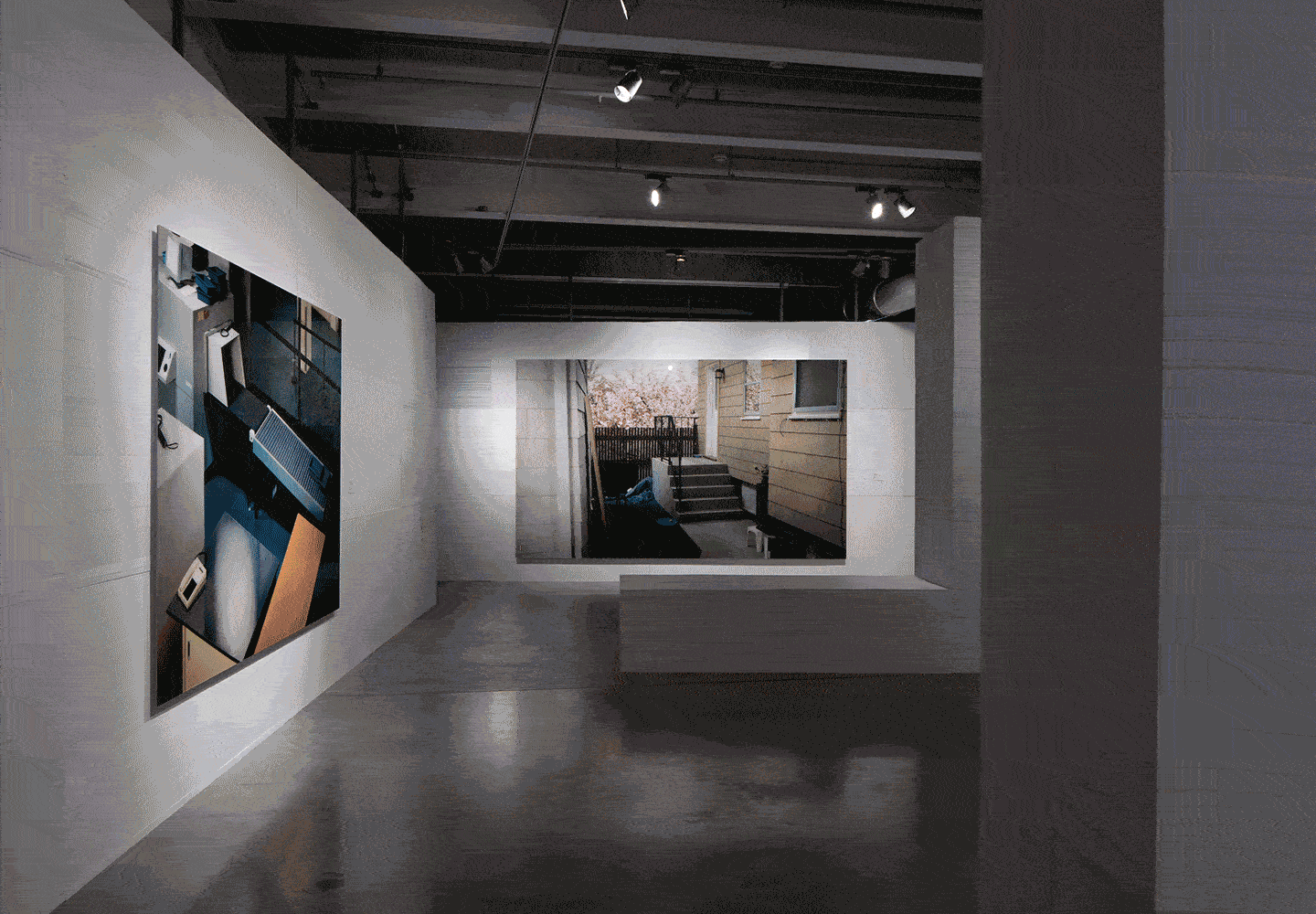 The Garage Museum of Contemporary Art is pleased to present two fall exhibitions, both of which opened on September 10 and will remain on view until January 30, 2022.
Thomas asks. Mirror without memory
Mirror without memory is Thomas Demand's first exhibition in Russia. It is made up of intentionally fragmented sections spread over two floors of the museum. The conceptual photographer is best known for his life-size cardboard reproductions of symbolic scenes, often taken from current events, which he constructs, photographs and destroys. The philosopher Jacques Rancière described Demand's work as a "mirror" that reflects the void, hence the title of the show.
Demand sets exclude human figures or visible action and live in their photographs as autonomous units that come together in formal or substantial syncopations. To this end, a number of works in Mirror without memory are accompanied by comments which aim to trigger mnemonic mechanisms in reaction to certain events and images.
The core of the exhibition spans two decades of Demand practice, from 1991 to 2021. The most recent work is a series on Edward Snowden that the artist created specifically for his presentation at the Garage. Therefore, Mirror without memory is a complex systemic reflection on reality, unreliable memory, and the vague consensus about events of one kind or another.
The exhibition also presents works by filmmaker, writer and ideologue of the new German cinema Alexander Kluge, projected on three suspended sculptures. These floating cinema pavilions, which were designed by Demand and make a distant reference to the creation of constructivist forms, serve as the receptacle for Kluge's video suites-interpretations of three of Demand's works presented in the exhibition: Deposit, Five globes, and Ruin / Ruin.
The ground floor is focused on the concept of models and modeling. In interaction with architects (the Japanese firm SANAA and the Anglo-Swiss firm Caruso St John Architects), the artist presents a complete exploration of the model: its life cycles, its internal dynamics, the regimes of its synchronization with physical reality. .
Spiritual work: duration, difficulty and affect
In memory of Nikita Alexeev (1953-2021)
Artists: Chingiz Aidarov, Vyacheslav Akhunov, Yuri Albert, Nikita Alexeev, Luchezar Boyadjiev, André Cadere, Eugenijus Antanas Cukermanas, Gino De Dominicis, Duan Yingmei, He Yunchang, Hamlet Hovsepian, Tehching Hsieh, On Kawara, Kohy Elguang Kovov, On Kawara , Andrey Kuzkin, Tetsuya Noda, Roman Opałka, Nam June Paik, Ghenadie Popescu, RASSIM®, Yoshiko Shimada, Mihai Stanescu, Fiete Stolte, Sun Furong, Melati Suryodarmo, Vyacheslav-Yura Useinov, Alexander Yulikov, Zhou Bin
The exhibition Mind work brings together around thirty artists from different generations from Southeast and Central Asia, the Caucasus and Eastern and Western Europe, whose works explore the most important and complex substance known of man: time and its duration. Through the artist's body or the act of making and showing art, these works explore the possible forms of the expression of time through art. There are attempts to archive time, slow it down or speed it up, stretch it, repeat it and loop it until it implodes, questioning how we perceive continuity and the gradual flow of time.
The English title of the exhibition, Mind work, is borrowed from the eponymous video essay by British performance historian and curator Adrian Heathfield, in which he analyzes a specific type of artist's work based on overcoming forces such as time or natural phenomena. By examining time through the dimension of the spirit, the exhibition explores the many different aspects of what duration can mean. Still Mind work, like the artist Melati Suryodarmo pointed out, does not concern the spirit itself (at least not in the religious and transcendent sense of the term) but the principle underlying the realization and the execution of certain works which betray a practice of spirit.
Such a sustained practice of the mind is invariably found in the "body", which becomes one of the central objects of representation of the exhibition. This is reflected in the narrative, which starts from endurance and radical body art and moves on to conceptual and bodily practices, creating a variety of sometimes non-linear connections between different artistic traditions and particular works. However, the scenography of the exhibition encourages the viewer to experience each work in itself, in an intimate space which is reminiscent of a monastic cell. In this exhibition, categories such as time, endurance and work of the mind become tangible and reveal their close connection with each other, showing that works of art are inherently demanding, whether in terms work of the artist or effort and attention of the viewer.
A virtual tour of the two exhibitions is available in streaming in English here. Mirror without memory is organized by Katya Inozemtseva, chief curator of the garage. Mind work is organized by Snejana Krasteva and Andrey Misiano, both curators of the Garage.