Vintage tractors put to the test at annual competition in Frederick | Agriculture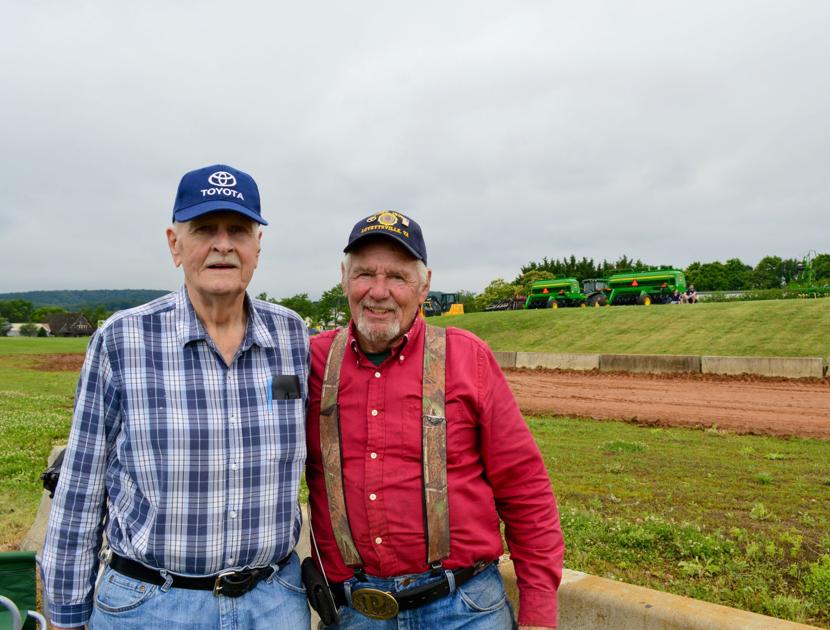 [ad_1]

When David Ridgeway parted ways with his 1951 John Deere tractor about 10 years ago, he included an unusual clause in the sales contract.
If Ridgeway turned 85, he wanted to drive the machine in one last tractor pull.
On Saturday Ridgeway – 85 now – had the chance to do so. He stood smiling next to a longtime friend at the Central Maryland Antique Tractor Club's annual attraction, surrounded by the familiar sound of engine roaring and the mingling smells of fuel and mud.
About 100 riders took part in the CMTC competition on Saturday, battling to see who could pull the most weight over the longest distance. The club has been hosting the event for 43 years, said volunteer Sarah Steelman.
Like so many traditions in Frederick County, however, the attraction was put on hold last year amid the coronavirus pandemic. It was good to be back, Steelman said.
"It's something I've been doing since I was a kid," she said. "It's just something we've grown to love."
To participate in the competition, drivers had to have tractors manufactured in 1972 or earlier. Each machine was hitched to a platform – called a sled – and heavy weights were placed on top. As the tractors moved down the dirt road, the weight on the sled shifted upward, putting pressure on the hitch point and making it more difficult to continue forward.
After each pull, the judges measured exactly the distance traveled by each driver.
CCMAT's goal is to promote the history of agriculture in the region, Steelman said. And for winning pilots, there's the added prestige bonus.
"It's kind of a bragging trick," she said.
Ridgeway's longtime friend Johnny Payne said the tractor pulls still remind the couple of their childhood. They both grew up around farm equipment in the countryside of Lovettsville, Virginia. Ridgeway remembers using his father's antique threshing machine, a device used to separate grains and seeds from their stems. It was first invented in the 1780s when it revolutionized the agricultural industry.
More recently, however, Ridgeway proudly remembers the tractors he has won traction competitions with over the past decades. At one point, he said, he entered eight raffles each year.
"The noise, watching the black smoke coming out of these things… it brings back the memories and makes you feel younger," Payne said.
"If that makes me younger, maybe I could go back to being 80," Ridgeway said with a laugh.
Joe Biser from Keymar brought his 1960 Farmall to the competition. Leaning against his wheel, he said his favorite part about events like Saturday's was connecting with other farmers.
"[It's] just the camaraderie and the people, and looking at what they can do with older stuff, "he said. "Everyone has the same goal, and that is to be at the end – at the finish line."
[ad_2]