Warhol, Koons among 20,000 objects at Melbourne antiques fair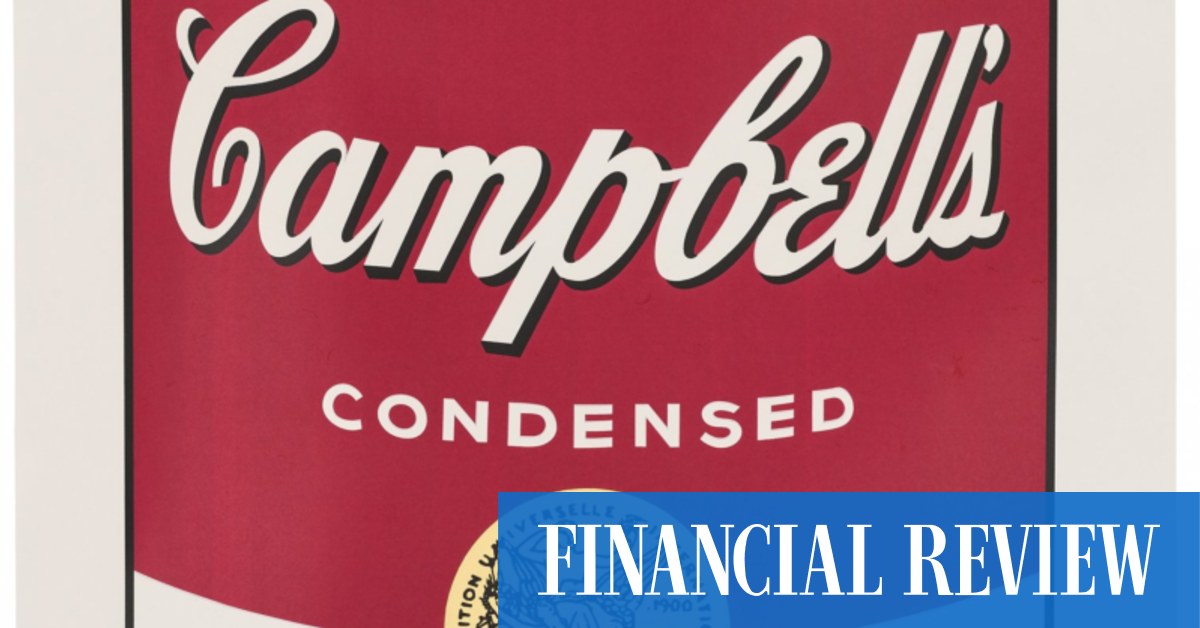 A silkscreen print by Andy Warhol and a sheet of a Gutenberg Bible will headline the Antiques and Arts Fair when 27 dealers crowd Malvern Town Hall in Melbourne this long weekend .
The 20,000 works, which range in price from $500 to nearly $300,000, include brown furniture, silverware, glass clothing, rugs, ceramics, weapons, antique jewelry and paintings. The organiser, the Australian Antique And Art Dealers Association, says all works have been checked for authenticity.
It is the Warhol that carries the most bullish price. Classic red and white screen printing Campbells soup can, created as part of a series of 250 at Warhol's Factory Additions studio in 1968, fetches $295,000 after selling for £106,250 ($185,000 plus acquisition costs and VAT) at Christie's in London in September last. There are no commissions at the fair.
Other notable items include a single sheet of a Gutenberg Bible ($220,000), a miniature portrait of Thomas Brisbane, sixth Governor of NSW ($95,000), a set of three small balloon sculptures by Jeff Koons depicting a rabbit (red), swan (yellow) and monkey (blue) for $95,000; and a French marquetry cabinet by Henri Picard ($44,740).
The fair runs from Friday 6 p.m. until Monday.